Hittade den här artikeln där de har jämfört de båda webblässargiganterna sida vid sida. Något av vad de kom fram till slut var:
When you put FF2 and IE7 together side-by-side, though, at least today, it's the latter browser that commands the most attention. Microsoft's is the browser with the most to lose, especially with its gamble on a completely renovated usage model. But Firefox's safe bet, by comparison, has garnered some less than flattering results, including one from my friend and colleague, Angela Gunn, who this morning in her USA Today blog called F2 "the most disappointing browser upgrade ever," promising more comments soon.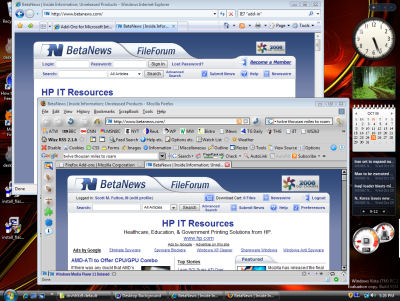 Intressant. Det är IE som är "the underdog" och FireFox är den som har mycket att bevisa. Det verkar som att FireFox 2 har misslyckats att möta de förväntningar som användarna har haft.